Townhouse Double Bedrooms
In Edinburgh's most stylish hotel – The Bonham
The perfect base from which to explore Edinburgh or relax, these stylish and luxurious rooms provide an oasis from the busy city. Refurbished to compliment the building's heritage, our Townhouse Double bedrooms are available with double beds and are comfortable for 1 or 2 guests.
All rooms feature a Nespresso coffee maker with a range of delicious coffees to choose from. You can also enjoy a welcome tray with a range of breakfast, Earl Grey and fruit teas, hot chocolate, delicious shortbread and sweet treats.
Chilled water and fresh milk is also supplied in all rooms.
Want to enhance your stay? Why not add on one of our Extras.
To book a Townhouse bedroom please contact our friendly team today:
T: 0131 226 6050
E: reservations@thebonham.com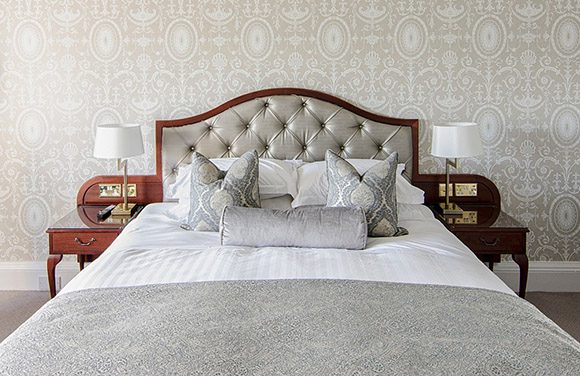 Please note: bedroom images are indicative only. Room sizes and views vary.