Spring is a captivating season for Scotland's beautiful capital, bringing with it the start of longer days, blooming flowers, and an infectious energy in the air. Edinburgh offers an endless range of activities for all types of visitors, from foodies and history buffs to art lovers and outdoor adventurers.
With this week marking the beginning of spring 2023, we have compiled a list of five of the best things to do in Edinburgh during the famously fresh season. Make the most of your stay whilst visiting our historic city by adding one or two of them to your itinerary:
Cherry blossom-watching in Edinburgh's gardens
Every year, tourists flock to Kyoto in Japan to experience the famous cherry blossoms viewings, but did you know that Edinburgh has its own magical display of pink and white blooms? And it's rather impressive!
Those hoping to catch a glimpse of the displays without leaving the centre of the city should take a stroll to the famous Meadows Park, where blossom trees line the paths and walkways in tidy rows and sprinkle visitors with petals at each new gust of wind passes by. For something a little bit more off-the-beaten-path, follow the Edinburgh cycle paths down to Starbank Park in the north of the city – a quieter spot to capture the blossoms with your camera, dotted with fairy garden-theme trinkets that children will love.
Edinburgh's cherry blossoms are slightly weather dependent but tend to appear from the end of April into May. The city has its own hashtag for tracking the displays: #blossomwatch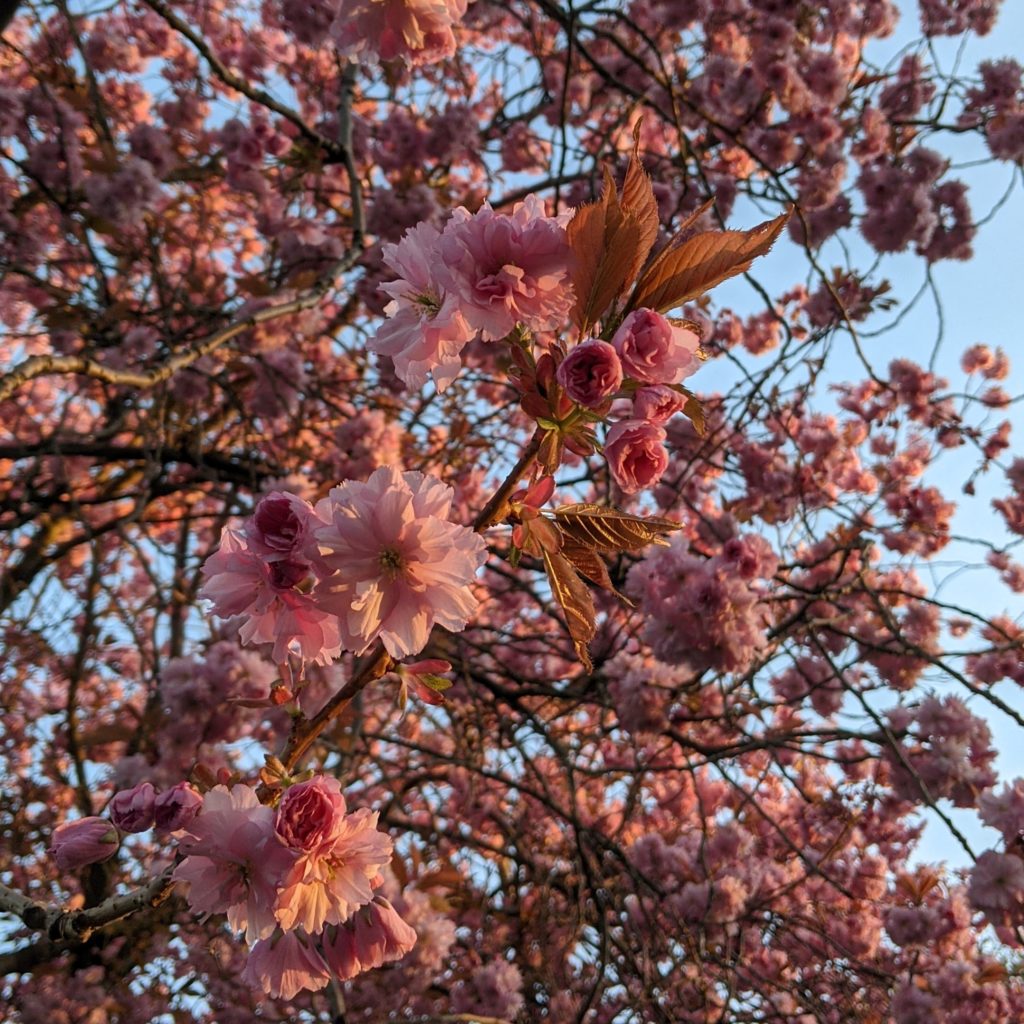 Visit the Edinburgh Science Festival
The Edinburgh International Science Festival is a world-renowned event that takes place every April, delivered around the Easter school breaks and providing families with a range of indoor events (a great way to spend an afternoon avoiding any unexpected April showers). From hands-on workshops to interactive exhibitions, the festival offers a wide range of activities and exhibits for science and technology enthusiasts, no matter what age.
In addition, the team also host multiple adult-only evening events, offering a city centre night out with a scientific twist. This year, we're particularly looking forward to 'A Night in the Stars', an evening of art, circus, poetry, drop-in activities, planetarium shows and talks, all focused around the achievements of the ambitious James Webb Space Telescope project.
Beltane Fire Festival 2023
Step out of your everyday comfort zone and take a journey back in time with this ancient Iron Age Celtic ritual, hosted atop Edinburgh's iconic Calton Hill. This year's Beltane Fire Festival will be hosted on the evening of 30th April; a performance delivered by over 300 artists as a way to celebrate the changing of the seasons in an extravaganza of light, movement interpretations, and (of course) fire.
Enjoy traditional Scottish music at Edinburgh Tradfest
Edinburgh Tradfest is an annual festival that celebrates Scotland's cultural heritage through traditional music, dance and storytelling. Running from 28th April to 8th May, the 2023 festival line-up features over 100 artists from across Scotland and around the world, here to showcase their mastery of traditional instruments. The festival promises a range of sounds from haunting ballads to foot-tapping reels that will immerse the audience in the soul of Scotland.
Alongside musical performances, this year's event offers a range of workshops where attendees can learn the intricacies of the traditional Scottish fiddle, master the melodies of Cajun and Appalachian music, and learn Shetland tunes from local artist Amy Laurenson.
Peak behind locked doors with Edinburgh's Hidden Door Festival
With its launch day falling on the very last day of spring, Edinburgh's annual Hidden Door Festival takes lucky visitors on an intriguing journey that unlocks the secrets of this old city's (often) forgotten spaces.
With each passing year, Hidden Door unveils the lesser-explored wonders of Edinburgh's urban landscape, giving a glimpse behind the curtains of private buildings, forgotten corners and repurposed spaces. From old churches and dilapidated office blocks to regenerated warehouses and historic theatres, every venue tells its own special story.
Popular with visual arts and music enthusiasts, the festival also provides a platform for emerging artists, musicians, theatre and filmmakers, allowing them to showcase their creativity in the aforementioned spaces. Imaginations are encouraged to run wild, inspiring us to look beyond the familiar and discover something new.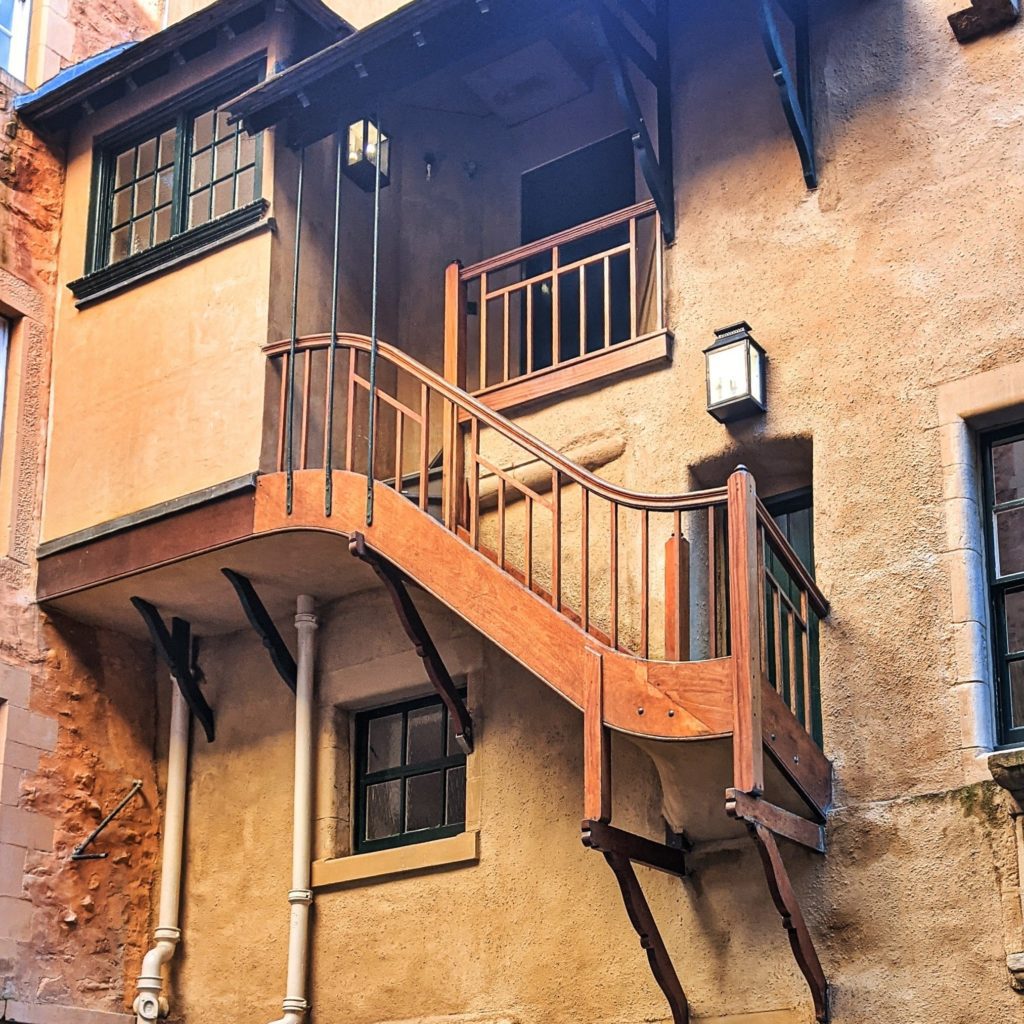 Whether you are a visitor or a local, these events offer a unique opportunity to immerse yourself in Scotland's vibrant culture and traditions, all whilst exploring our magical capital. To make the most of your stay, explore our range of luxury rooms at The Bonham, conveniently located in the heart of the city, with easy access to all of the spring attractions that Edinburgh has to offer.